I have compiled some of the best FREE Chinese resource websites from countries around the world such as China, Taiwan, Singapore, US, and UK, etc.  These websites offer a wealth of learning opportunities in games, videos, books, free downloads, tools, and various other activities.

 
Click to Access
1. Chinese ONLY Resource Websites
Sometimes the best way to learn is to go directly to Chinese speaking countries and immerse yourself !

http://www.tom61.com/ertongyingyuan/ertongdonghuapian/  this page offer many cartoons in Mandarin.  You will need Flash in order to watch the cartoons.
http://www.tom61.com/FLASHzhiyuang/kantushizi/  

this page contains Chinese characters with pictures and audio for learning.  This is a great tool for learning how to read, write, and say Chinese characters.  All characters are in simplified form.

http://www.tom61.com/ertonggequ/

  this page contains short videos of Chinese children songs.  Again, you will need to use Flash to see the videos.

http://www.tom61.com/huibengushi/youertushu/index.html

 this page contains reading of children books.  Many of which are American picture books such as Froggy books and The Very Hungry Caterpillar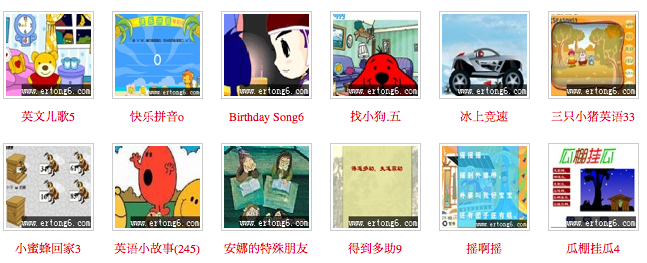 2. Make Your Own Flashcards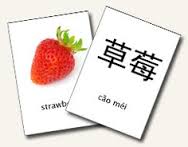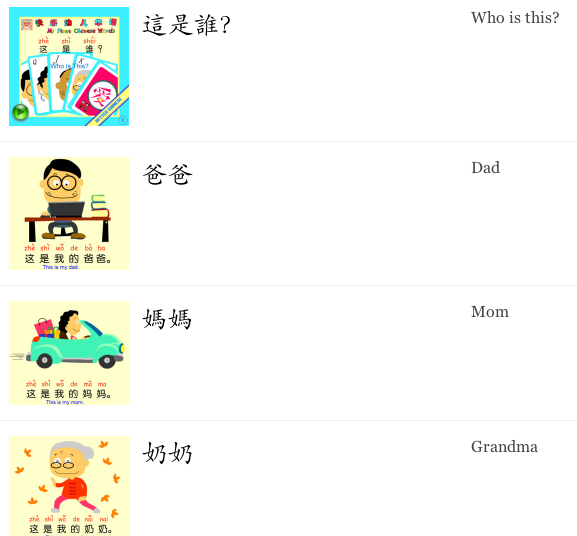 3. Create Free Chinese Worksheets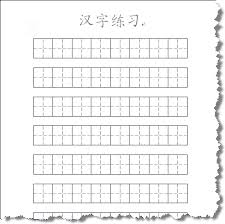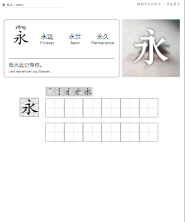 4. Learn Chinese Songs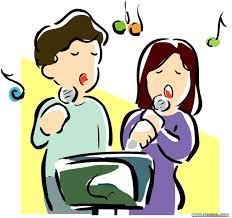 5. Chinese Learning Games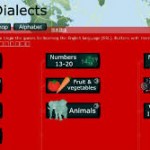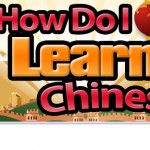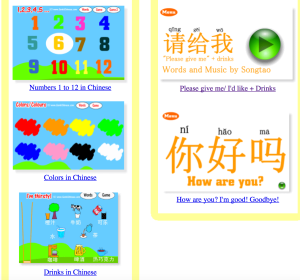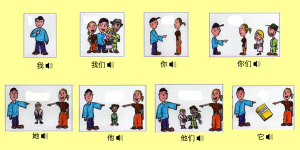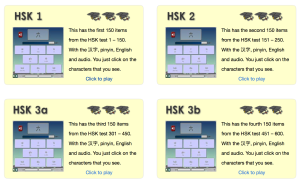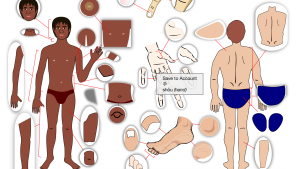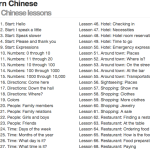 6. Learn Chinese With Videos



7. Learn Pinyin 学拼音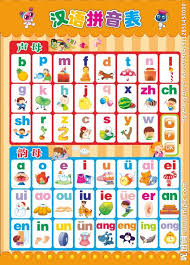 8. Learn Chinese Idioms 学成语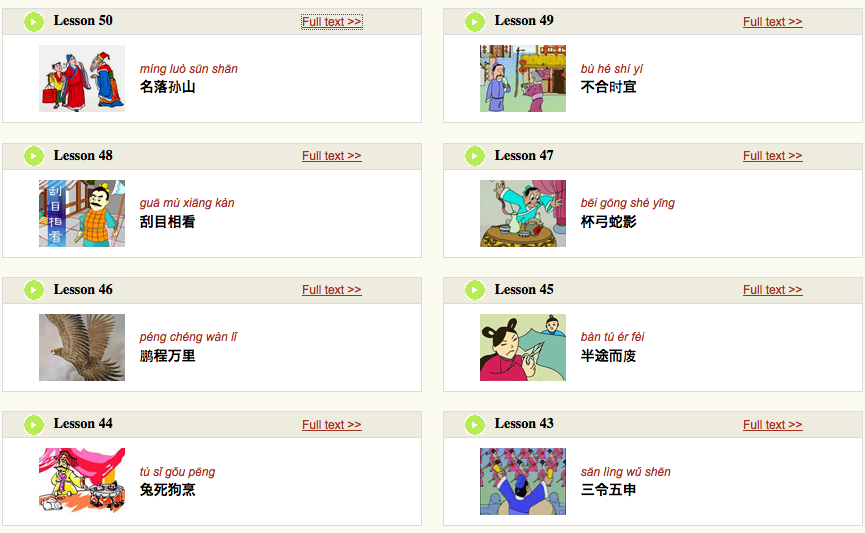 9. Chinese Culture 中国文化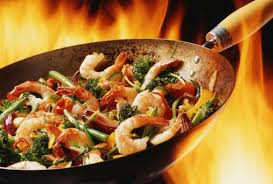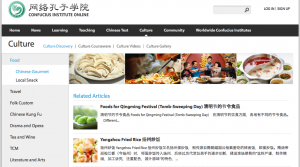 10. Chinese Grammar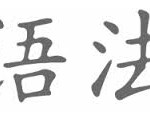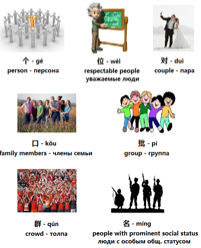 11. Chinese Learning Blogs
Flashcards  I linked to the page from Highgate Primary Mandarin blog with a set of pre-made flashcards using my favorite flashcard maker Quizlet.


12. Animated Strokes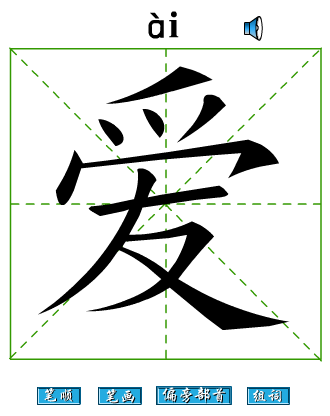 13. More Educational Websites With Chinese Resources
(organization in progress…)