Watch the kids perform 2 songs at their Friday performance during week 2 of camp.  The kids made their own props by working together in teams.  They helped each other with painting, drawing, and shared ideas.  They did an awesome job.  In the first video we sang a Chinese song based off popular Chinese game called "Where Are You."  The topic of the second song was created by the kids and it is called "We Are So Happy."  Enjoy!  
Did you know we made all the props for the performance?  Check out how well we work together to create these beautiful one of a kind paintings and masks!
Whoohoo look at what we made together in our little groups! 
We take a break and learn how to make fried rice from scratch…  the rice must have been good because not a single grain of rice was left in the wok 
We are learning about contrasting colors and how to create dramatic depth to our art.  Creating art is like acting in a play.  Without a little drama, things can get boring.  We are learning to implement a wide range of methods for creating the illusion of form and distance on a flat surface.  These young artists are learning Chinese and making art all in a short week!


This is what our finished pieces look like…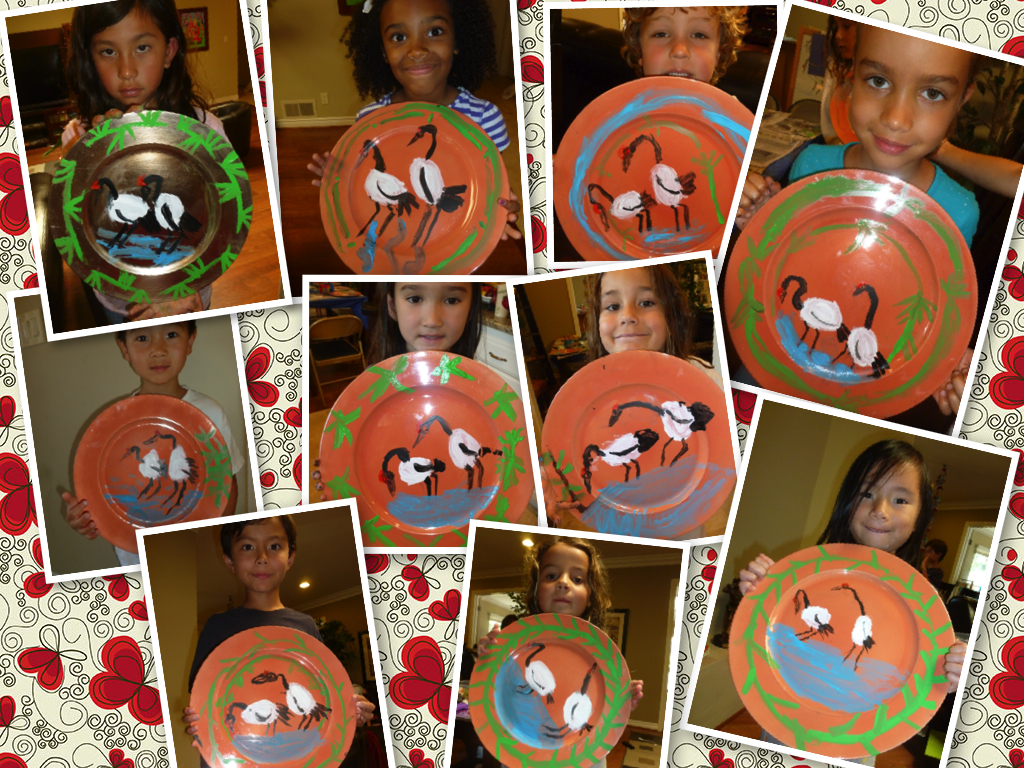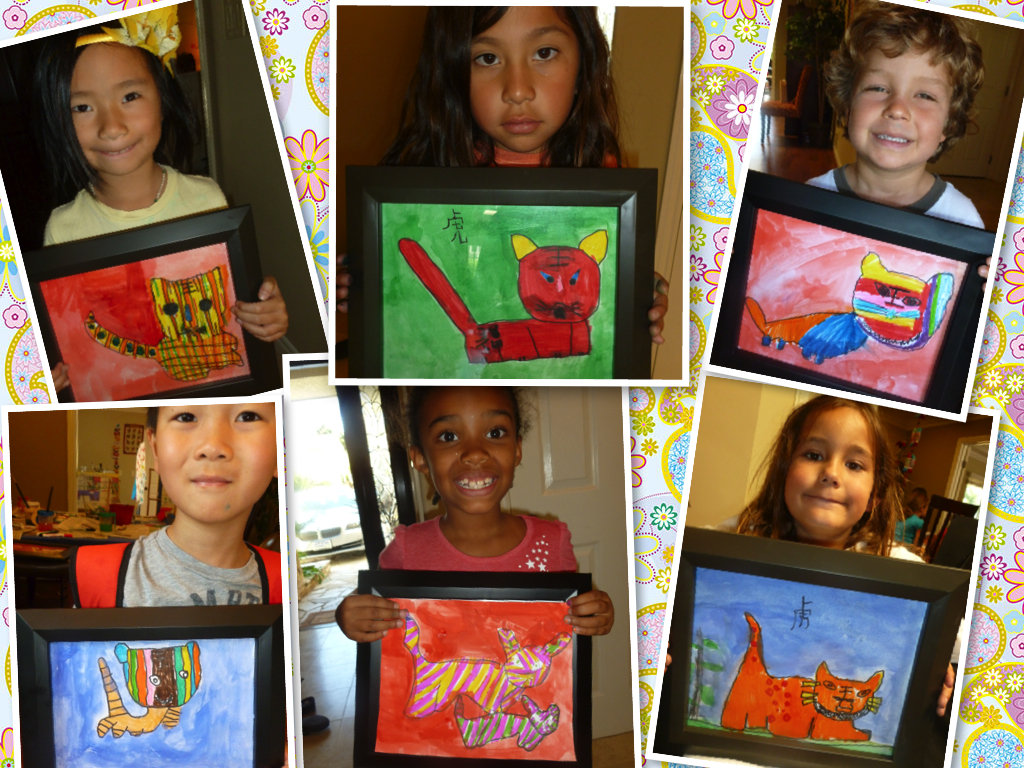 Cooling off with water!