Another Fun and Educational Week has finished!
Watch our weekly Friday performance
This is day 9 of Chinese and the children were able to memorize and perform Chinese songs for our second Friday performance with ease.  Also, every prop you see here was constructed and created by the children!
Click

HERE

to watch video of campers doing choral reading of the seasons book 春夏秋冬 in Chinese.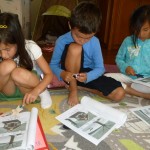 Click HERE to watch video of campers reading book 家人 on family in Chinese. 
Click

HERE

to watch video of Annabelle and Selena practicing reading sentences in Chinese.
Reading Chinese words!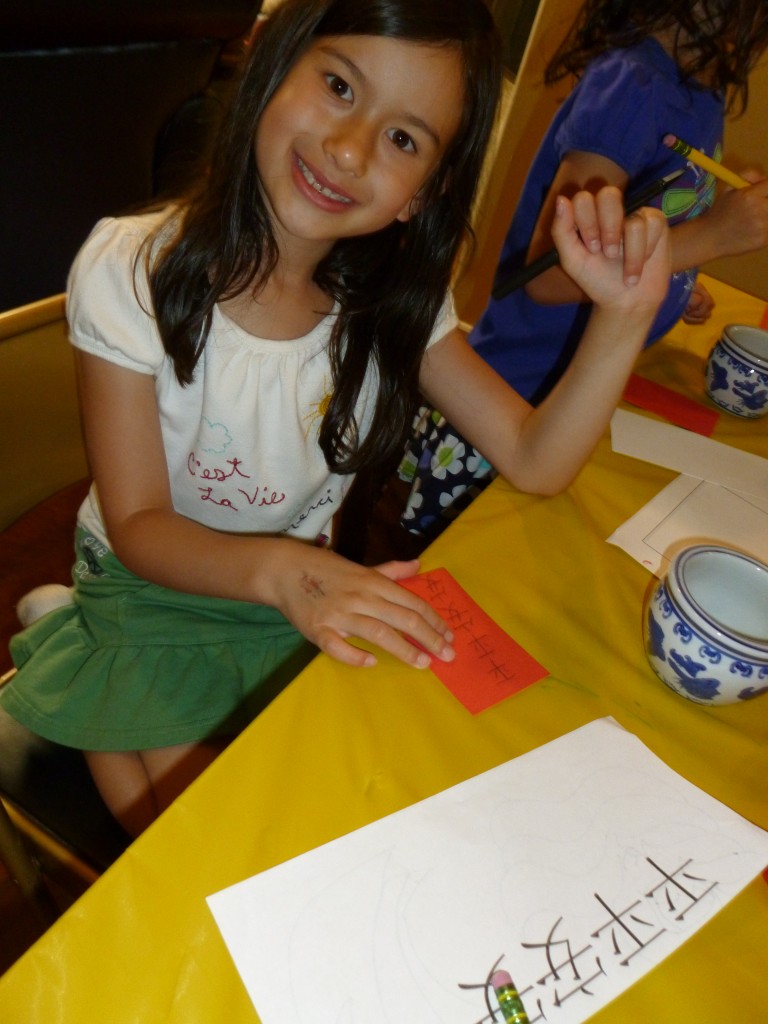 Writing lucky phrases in Chinese.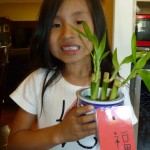 Look what we planted!  Lucky bamboo!
We practice writing Chinese radicals

Look at the "ME" or "我" dolls we made.  We practice speaking Chinese with the dolls.
 
 Cutting paper to make art.  Learning about math: Symmetry

 Busy at work!!!
After learning about family or "家".  We made a 家 for a bird.

 We practice sharing by sharing paints and other tools.

We use our full concentration to paint!

We are proud of our finished bird houses!

Playing games in Chinese

Look at our Chinese watercolor paintings!
Eating healthy starts with eating your veggies! 
We are learning how to make wontons!  First you wash your veggies.

Mix! Mix! Mix!
Now you wrap the wontons.

Look what we made!
We made wonton soup!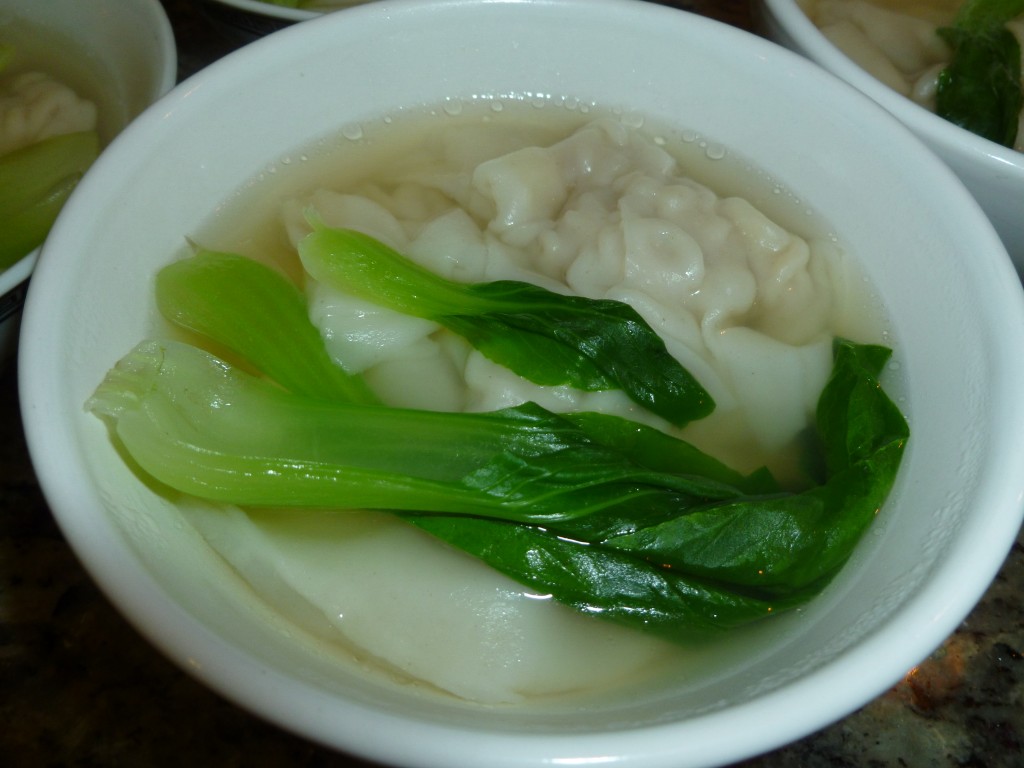 Now we sit down and enjoy our hard work!  Yummy!

All done!

Now we take a little break! Then…

 We make "My Family" posters in Chinese

We do presentations!

 We rehearse for our performance!