Last week of camp!
Watch our third Friday performance.  We learn new Chinese songs every week and make all of our own props!  Even the idea of the first song was a student's idea.  It's very impressive because these children learn the songs in one week and sing by themselves! 
Performance #1
Performance #2
Let's review vocabulary we learned last week by reading a book together
Annabelle and Selena read a book with color words
Chinese Calendar Time!
Let's read Chinese book together
It's not easy learning a new language, so we practice reading in pairs
 Learning to draw and say the name of animal in Chinese
Listen to us read a Chinese counting book!
 Selena and Annabelle reading Hello Kitty Chinese book
We read sentences in Chinese after a lesson at camp
We work hard side by side to make beautiful art!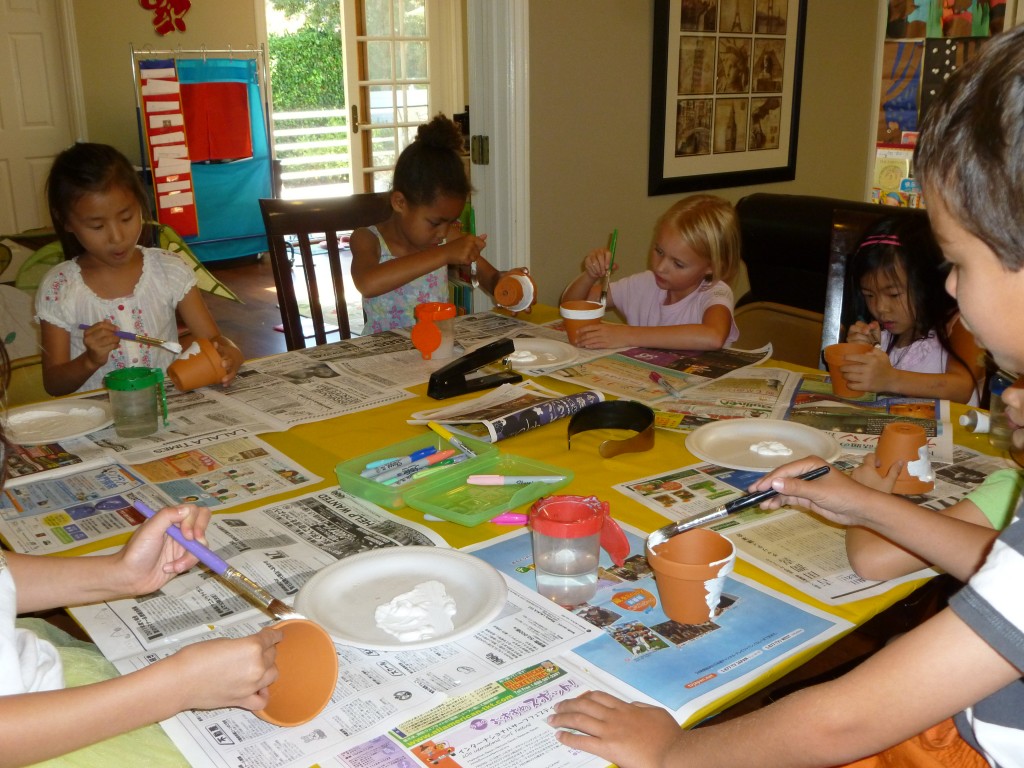 First we paint the base color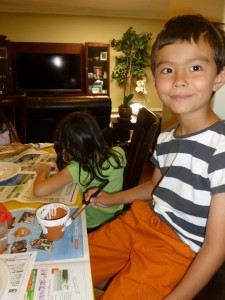 Then we paint Chinese chrysanthemum or 菊花 (jú huā) style flowers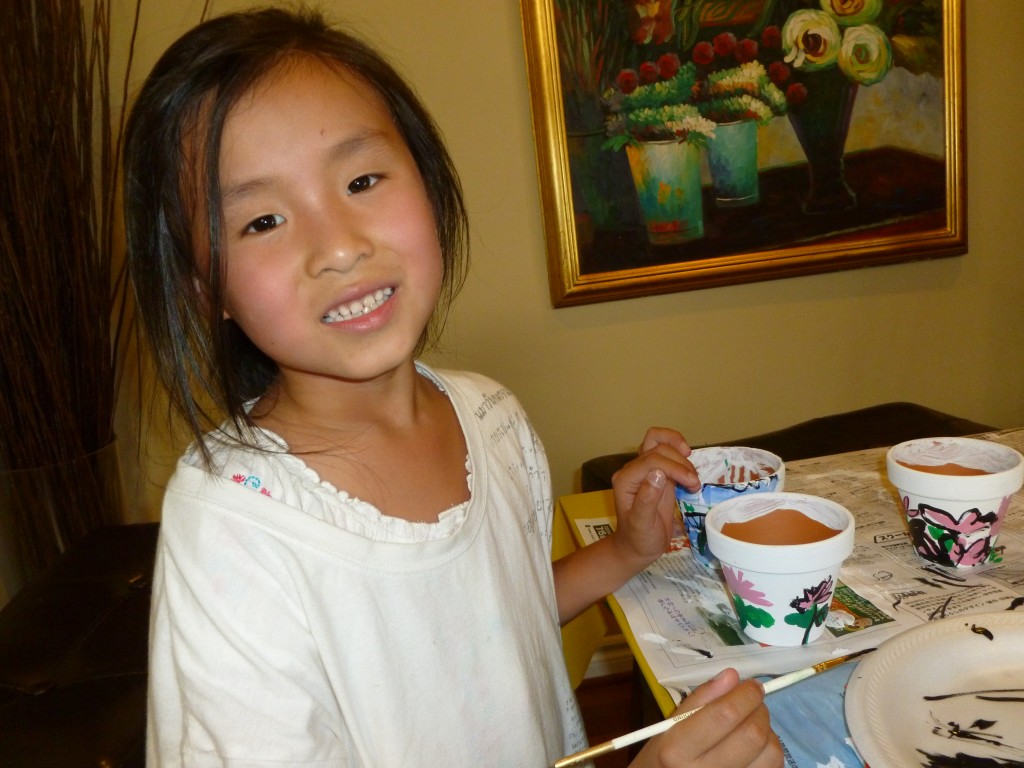 We write Chinese charcter of flower or 花 on our painting

Finally we plant flowers in our painted pots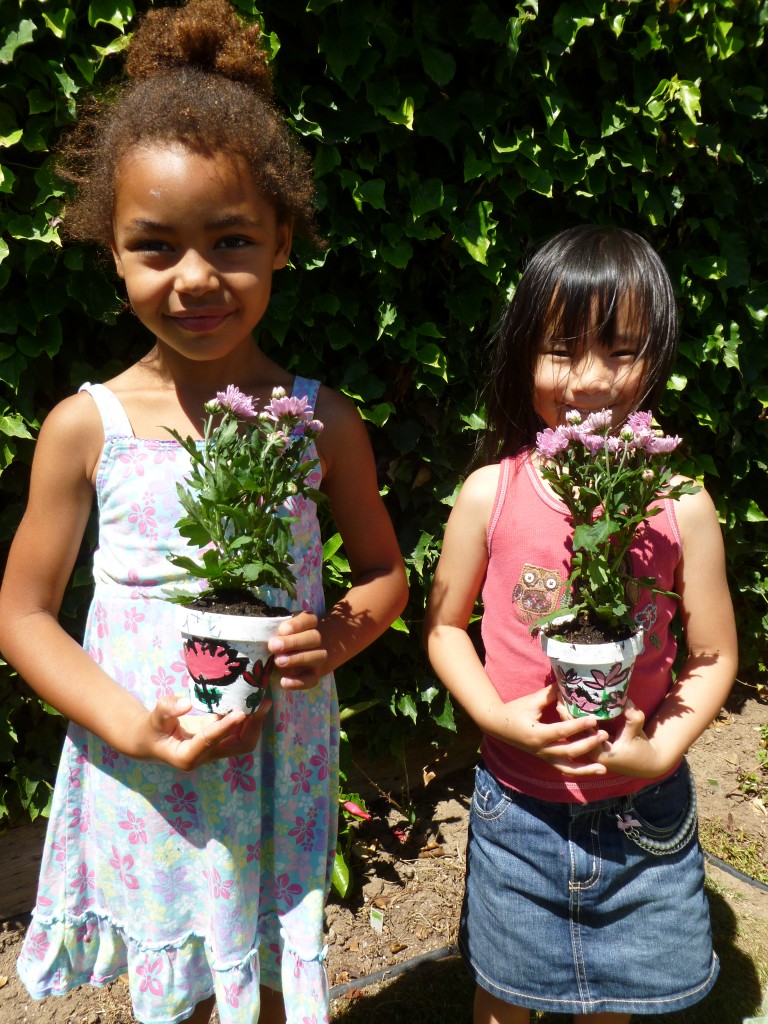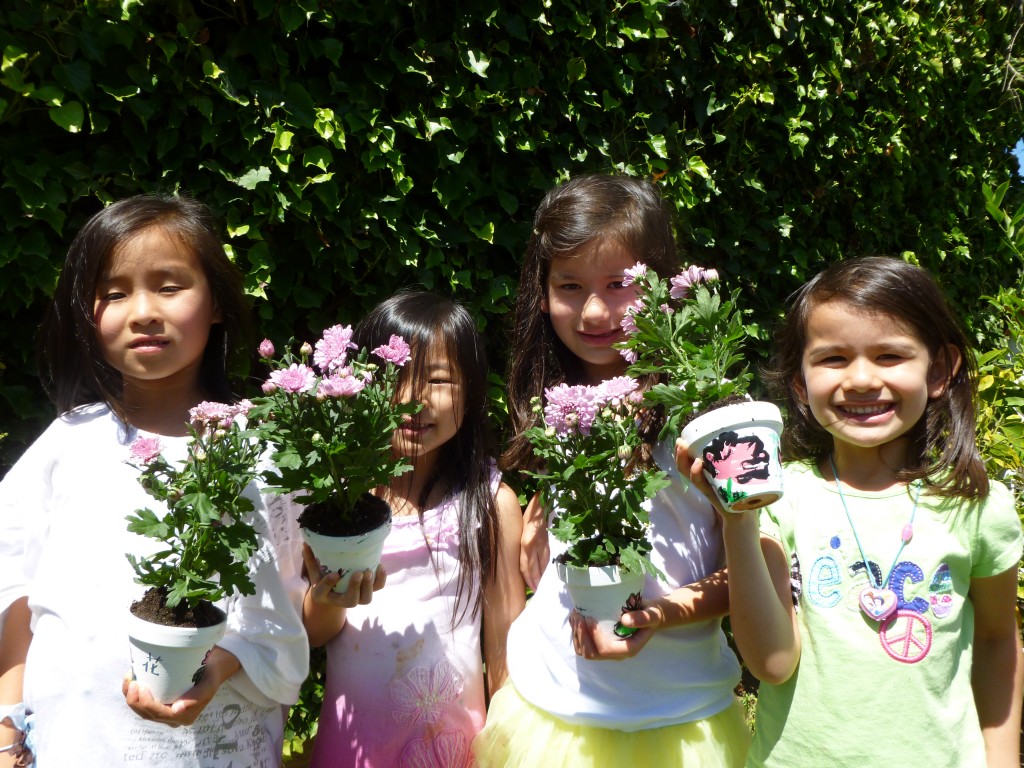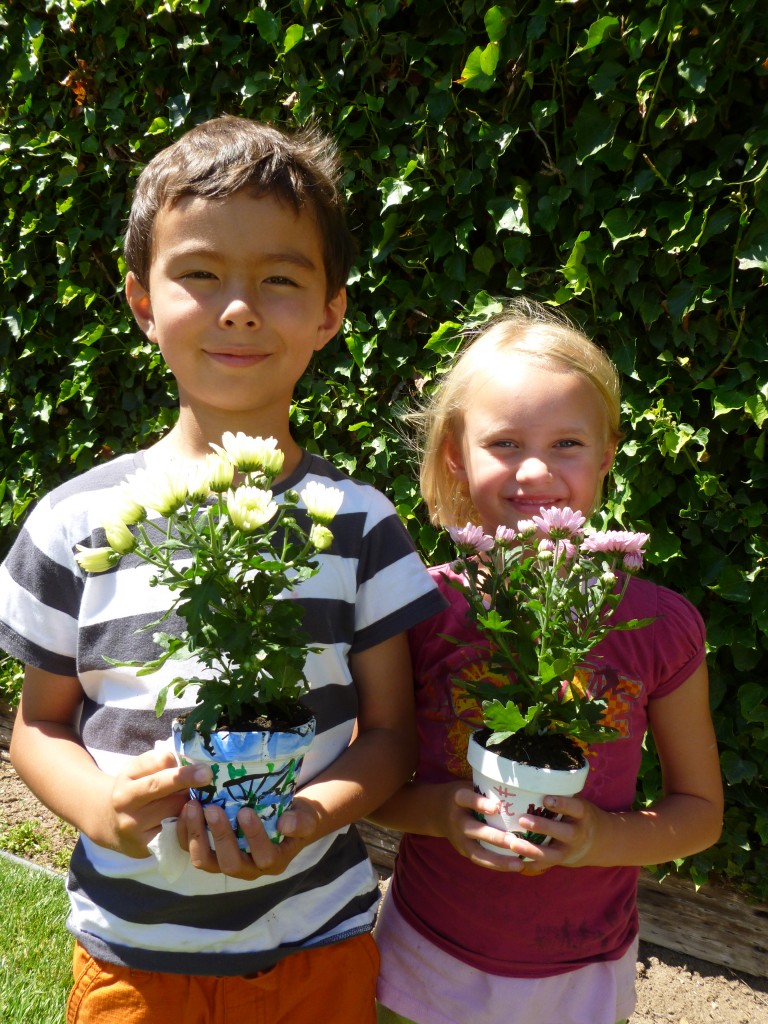 Relax in the Chinese library
We read a book based on Brown Bear, Brown Bear, What do you see? by Eric Carle in Chinese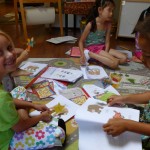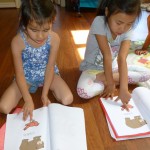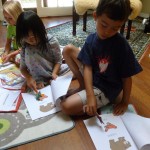 We color the fish by reading the Chinese color words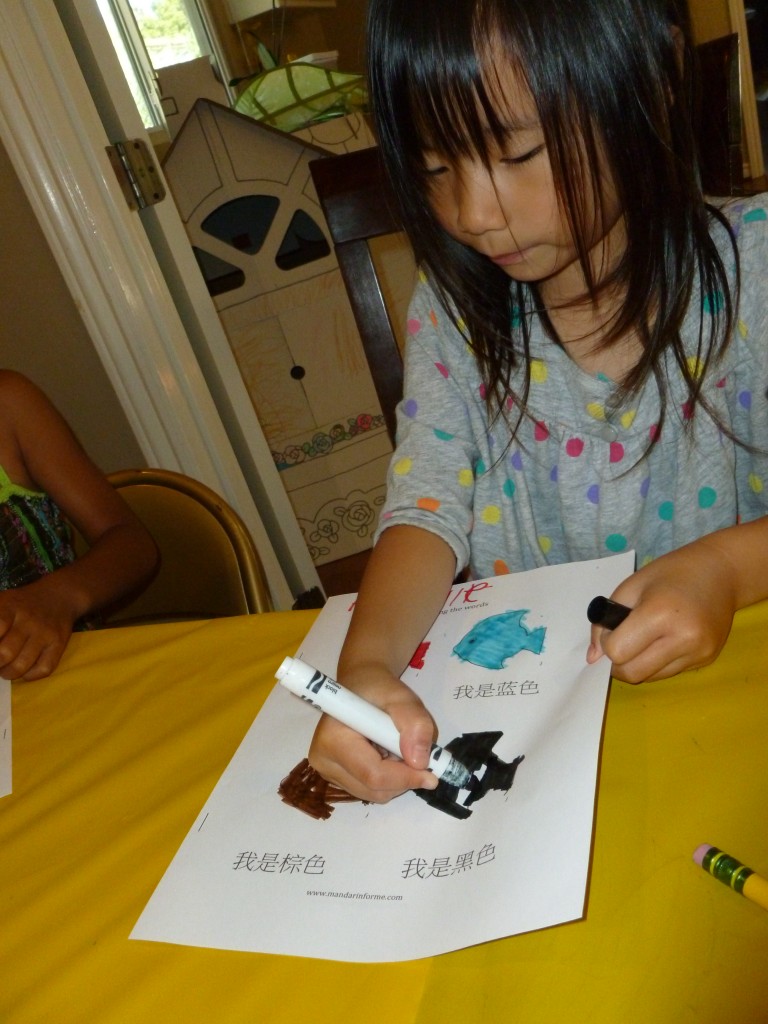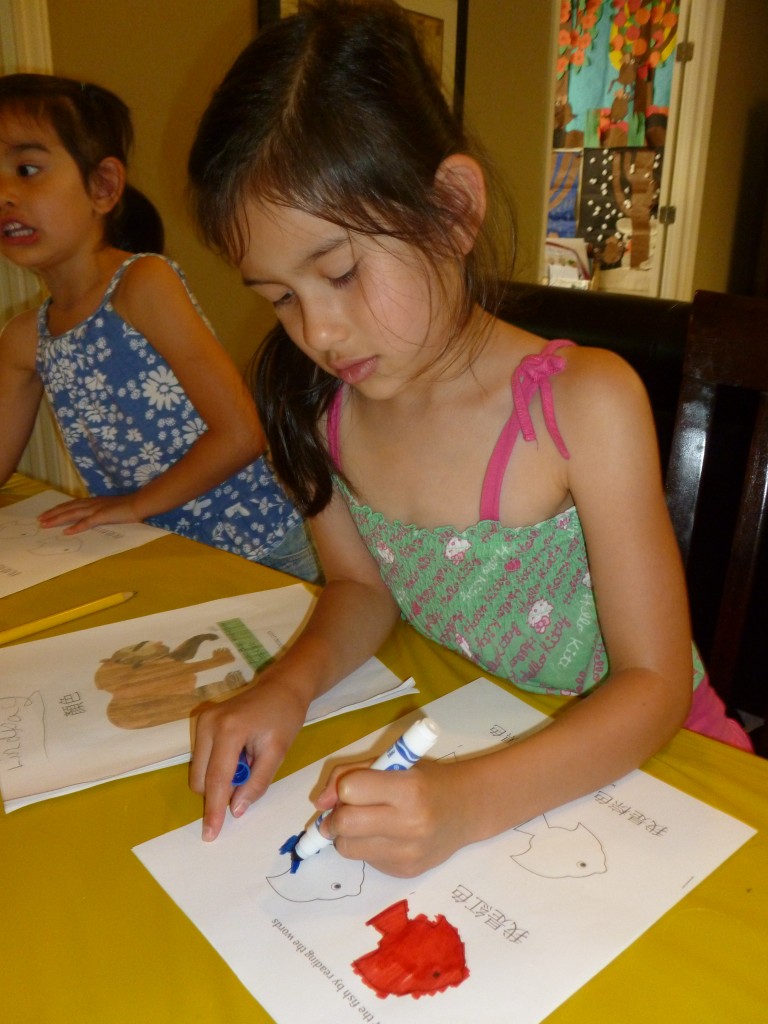 So much color all around!  Let's paint a colorful tropical paradise!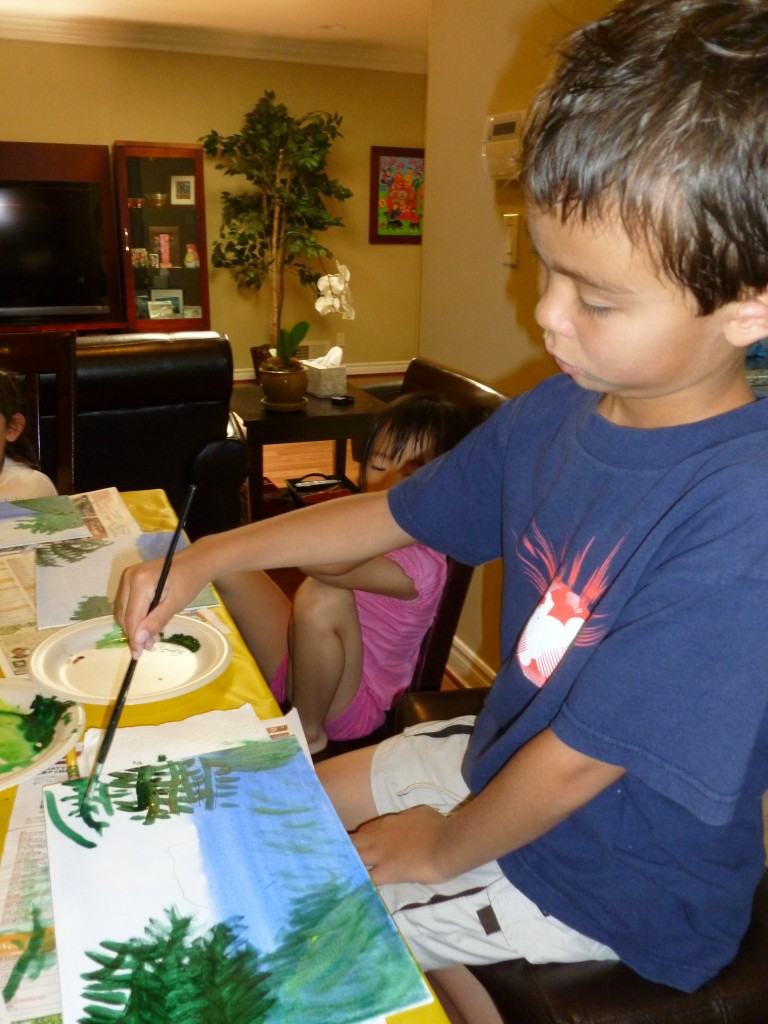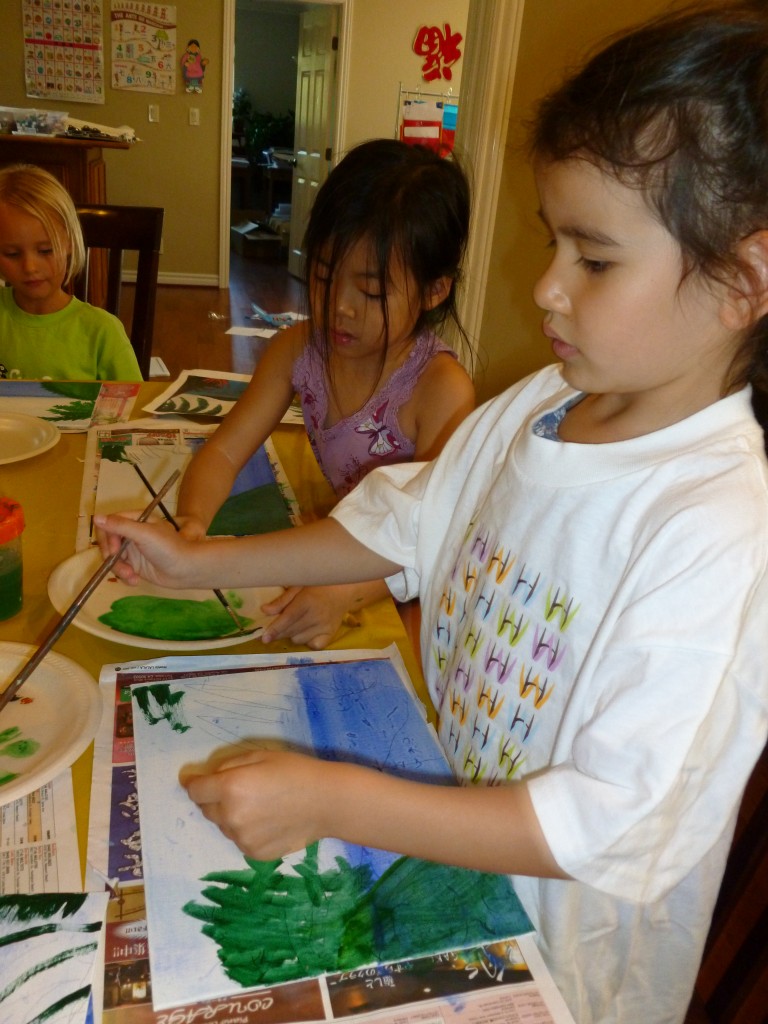 Our masterpieces! Wouldn't you want to visit this paradise?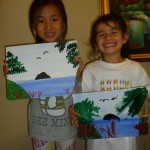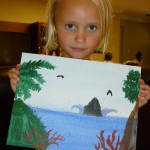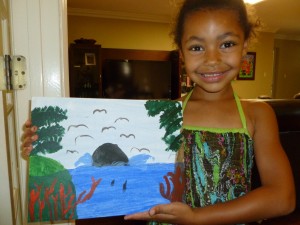 We learn how to paint a Chinese rooster step by step 




We are so proud of our finished rooster paintings.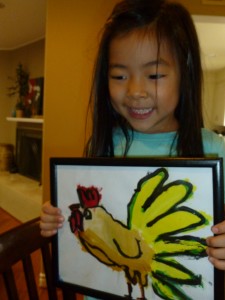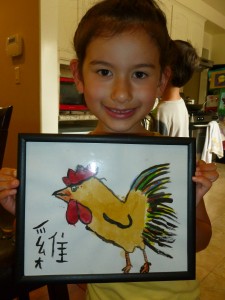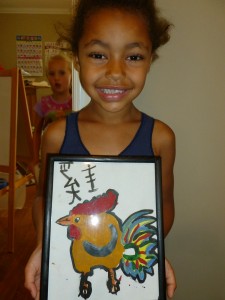 Take a break in the sun!

Splashing in the sun is so much fun! 
 We practice writing Chinese character strokes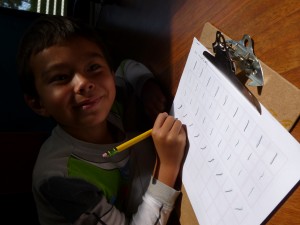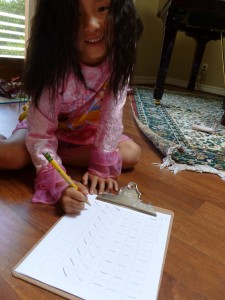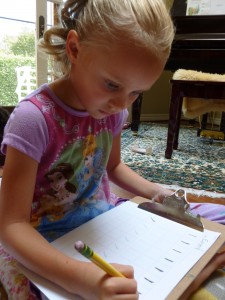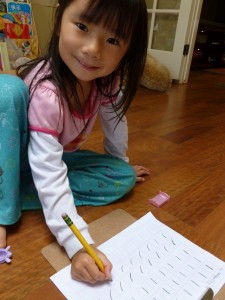 Working together to learn Chinese!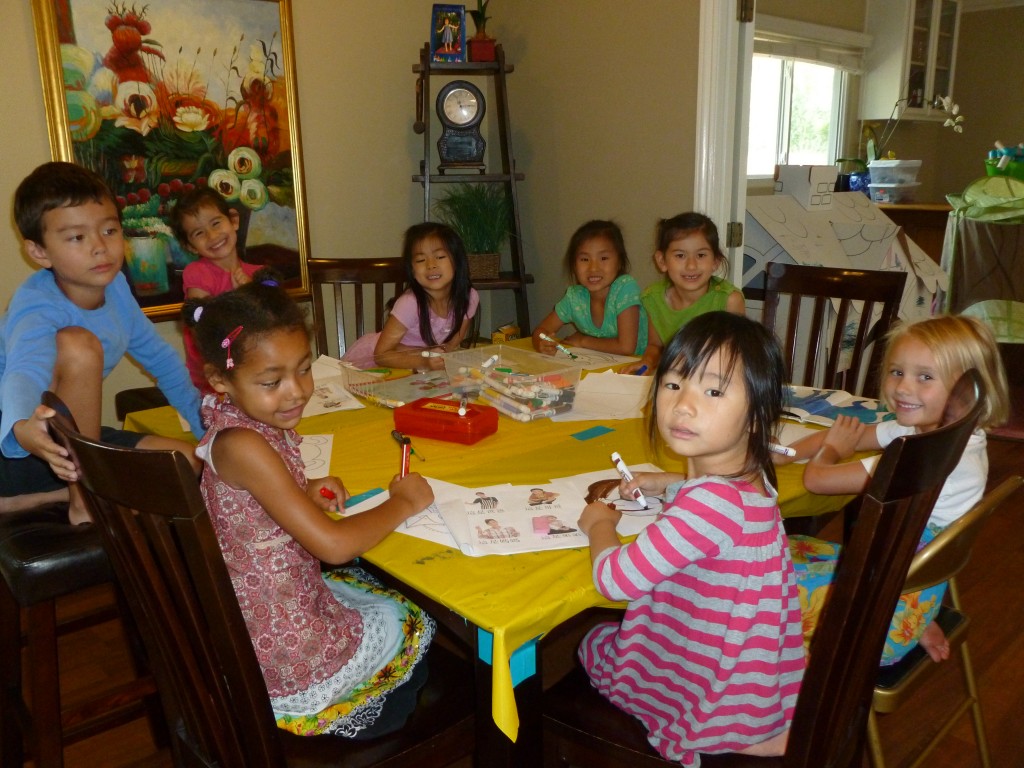 We learn to paint plum blossoms on paper lanters!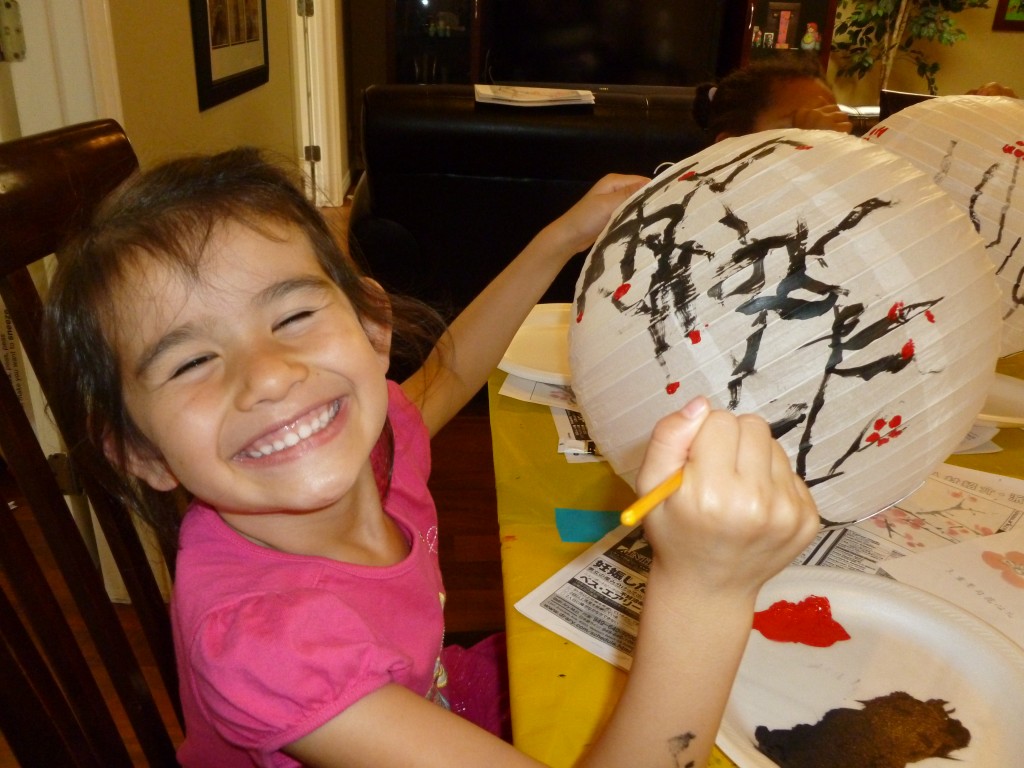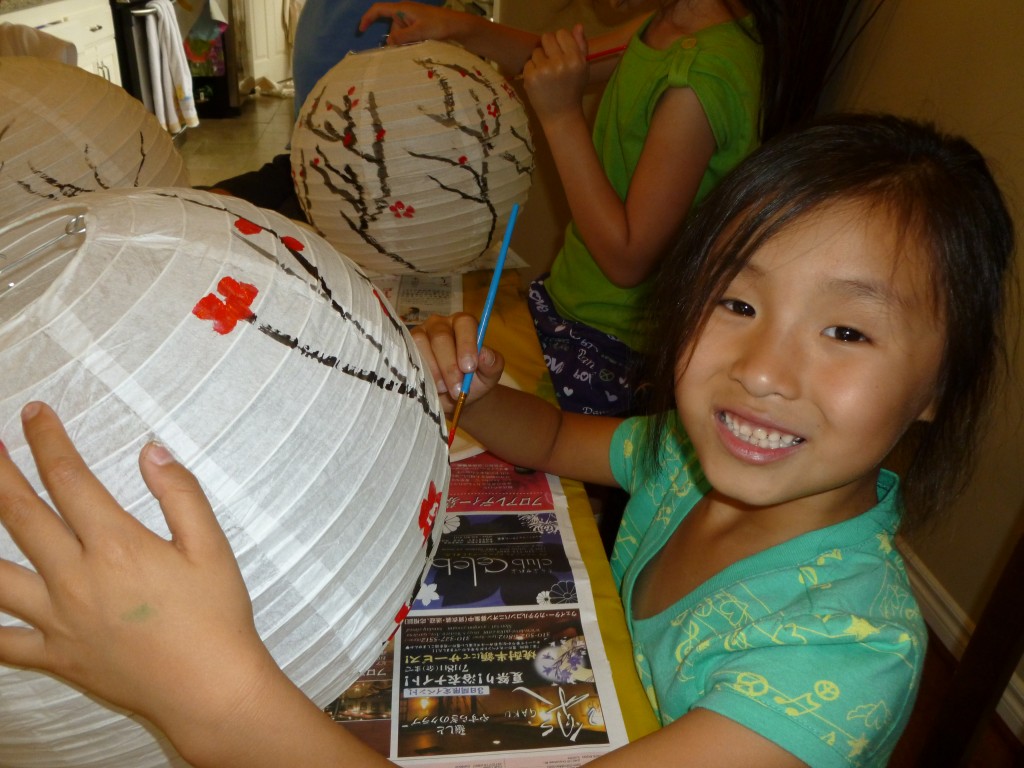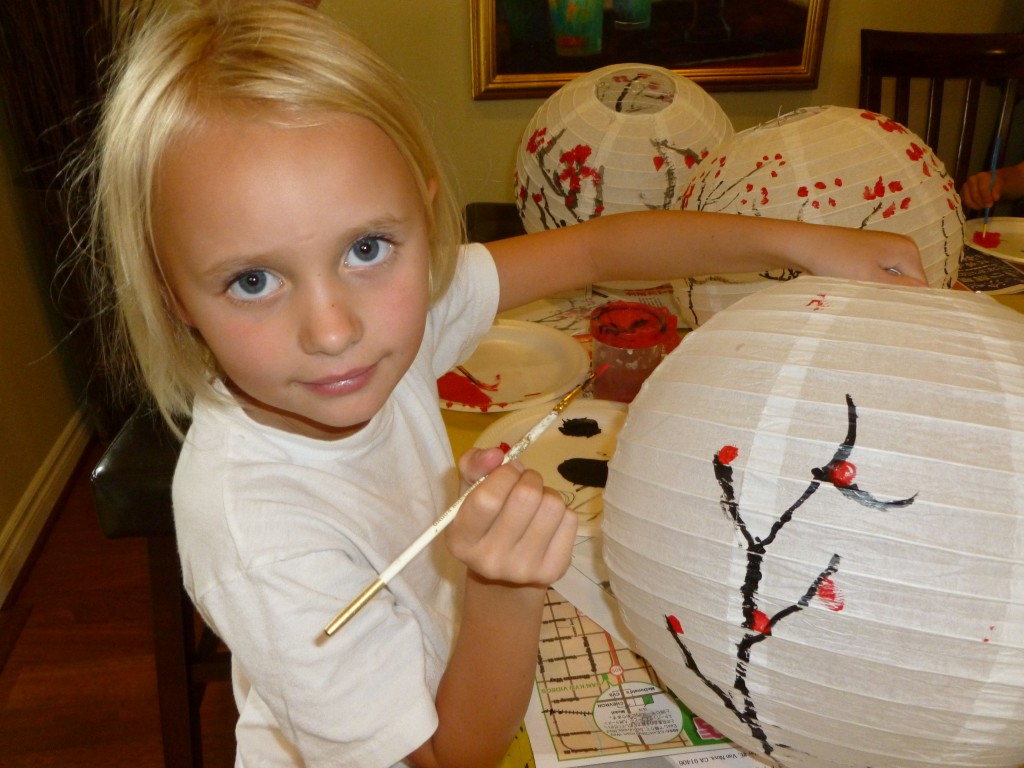 Look at our finished masterpieces!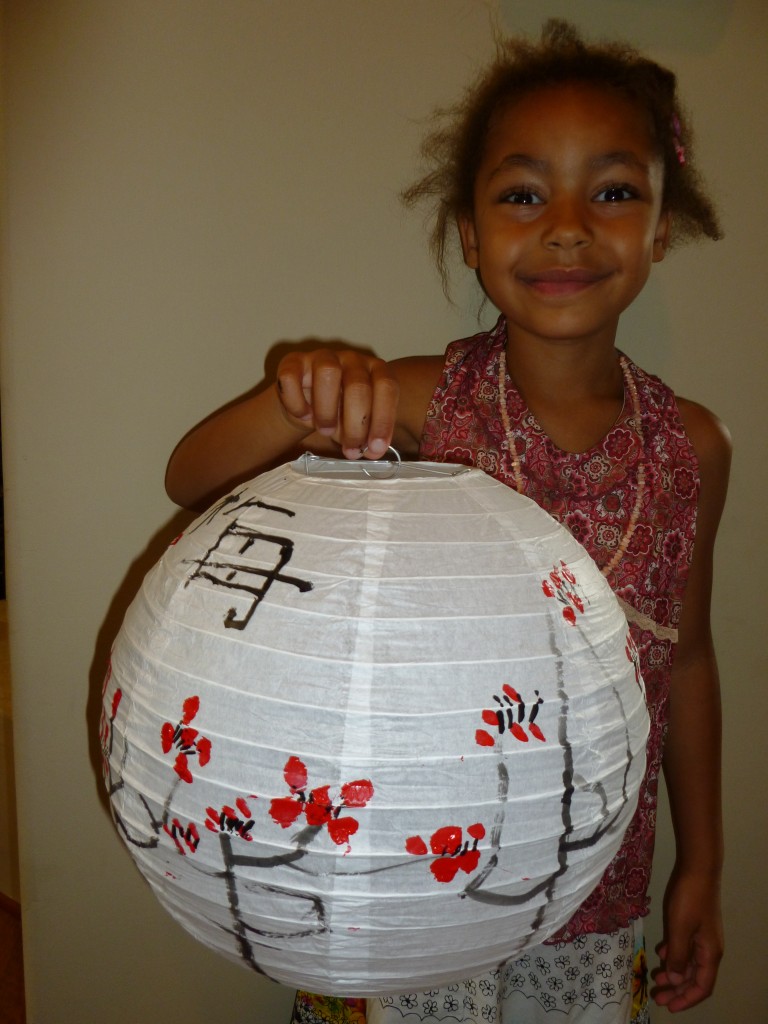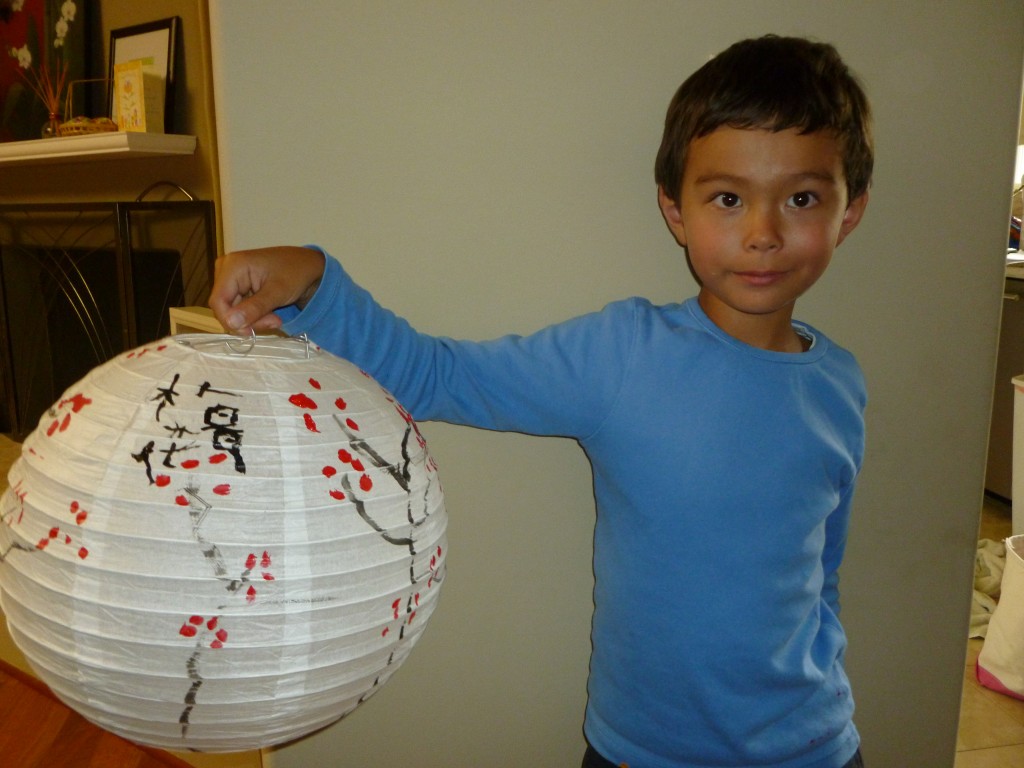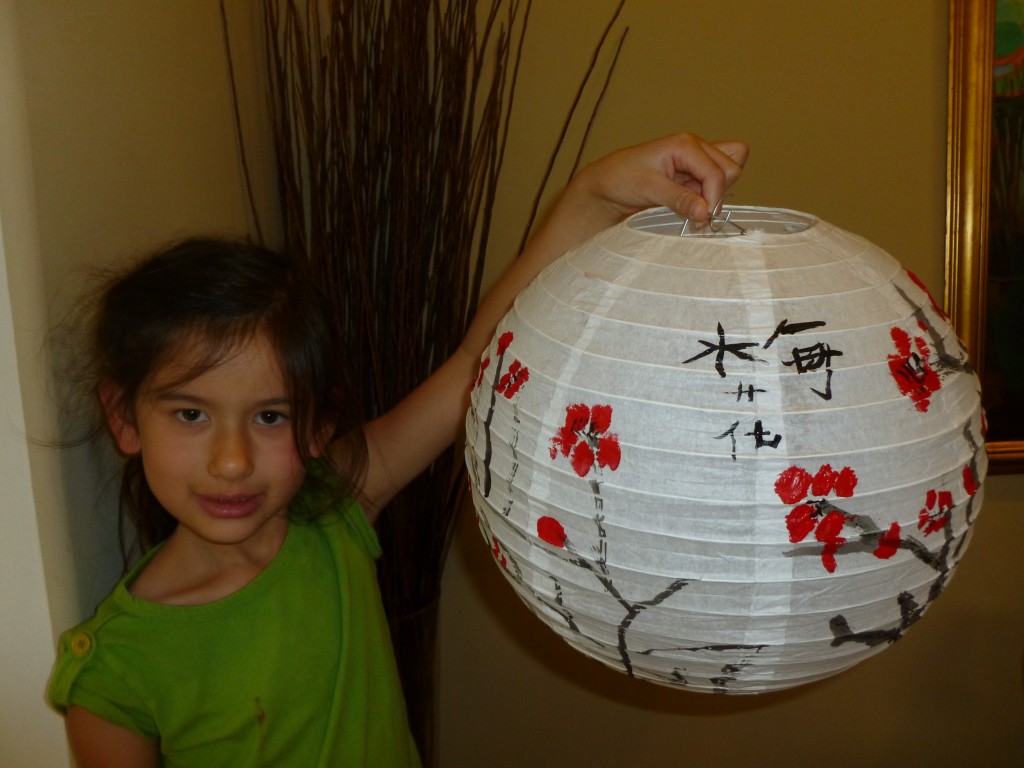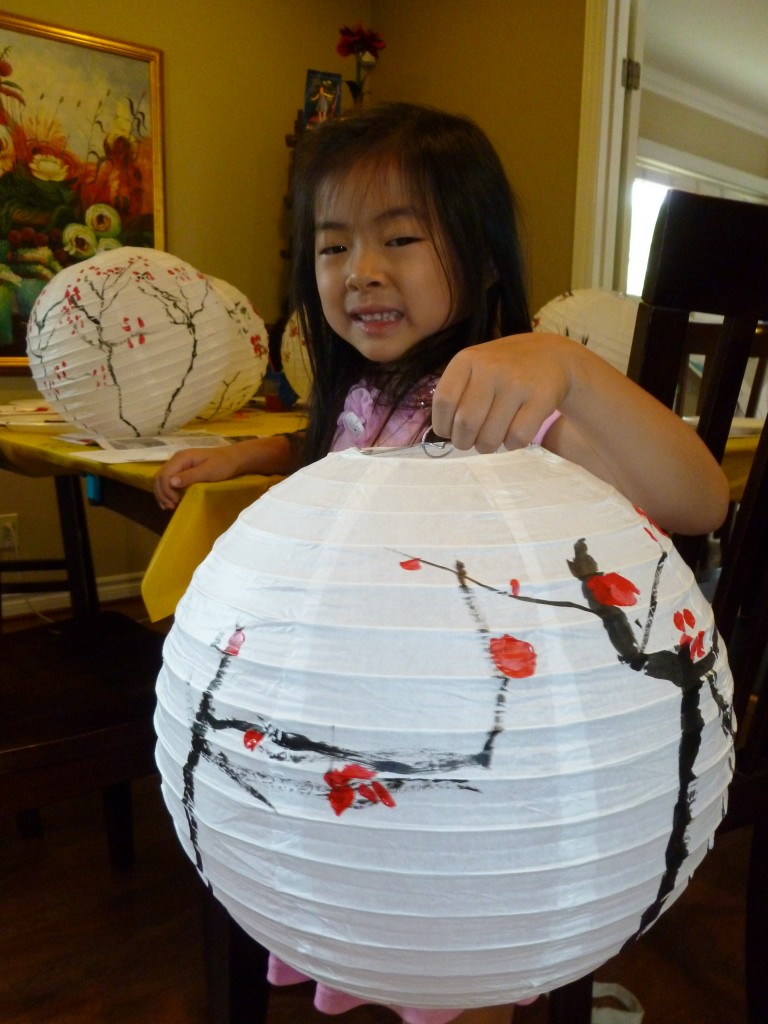 After so much learning and fun, let's make pizza!


Now we bake our pizzas





We play games that help us learn Chinese!


On the morning of last day, a knight in shining armor brought me flowers!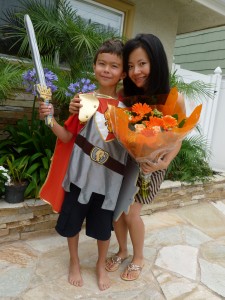 On last day of camp, we painted picture frames with picture of all campers!




We rehearse for the performance