Camp did not end with week 3.  We are in for 4 additional days of camp with more art, games, learning Chinese, and field trips!
Shane reads Chinese numbers
Annabelle and Selena read Chinese play
Annabelle and Selena learned to read this play all in Chinese  in one afternoon and changes their voice as they read out different parts.  Listen as they read with a higher and sweeter voice for the two sheep and a deeper and scarier voice for the big bad gray wolf.  

 
Emmi and Shane act in a short play all in Mandarin!
Emmi and Shane learned to read and say Chinese greetings today.  They then acted it out in a short skit to review and reinforce what they learned.  They are very talented actors!
Watch Shane and Emmi read Chinese words!
This is only Shane's second day learning Chinese.  It is Emmi's second week of Chinese.  Emmi and Shane are both doing a fantastic job! 
Emmi reads Chinese greetings!
Emmi greets father, mother, child, and teacher. 
Watch Selena and Annabelle read in Chinese!
These girls work hard learning to read new Chinese words every day.  After we read this poem together the girls had to answer oral comprehension questions about the poem as well as respond to questions in written Chinese.
Watch Selena on the piano
Selena began learning piano at camp only three weeks ago.  She is able to read notes and play with both hands.  She is playing a song here that she learned on the first day.  Great job!
Selena plays another song on piano!
Watch Selena and Annabelle read a children poem in Chinese.
 These girls love reading together and learning together. 
We work hard learning how to speak, write, and read Chinese!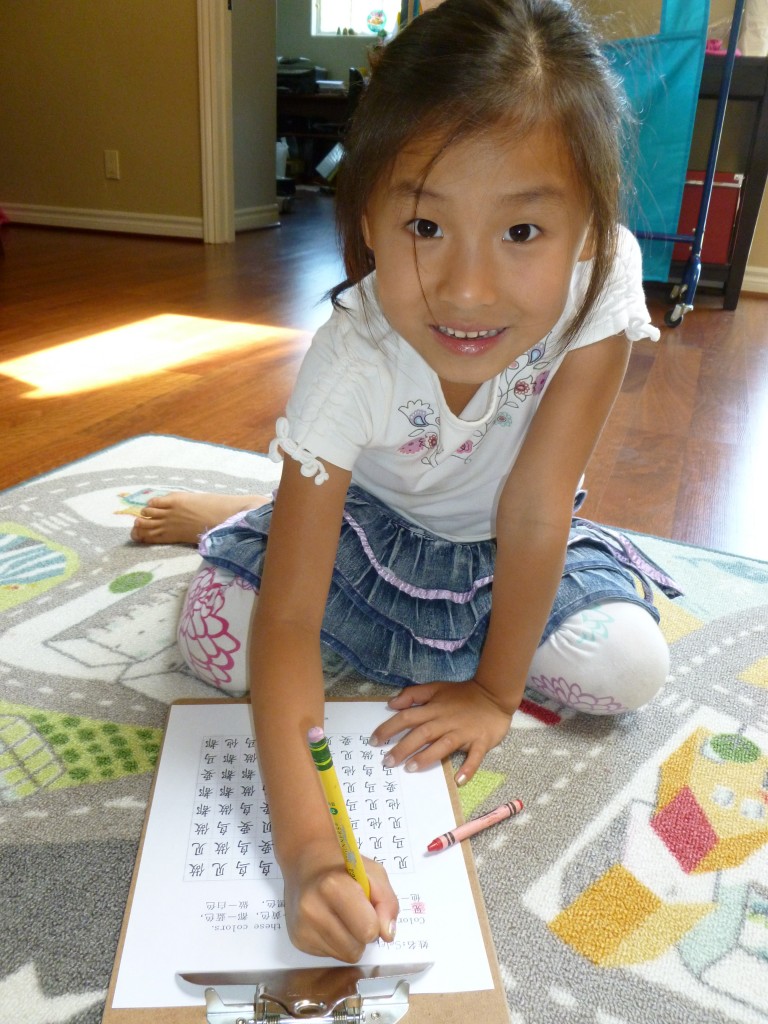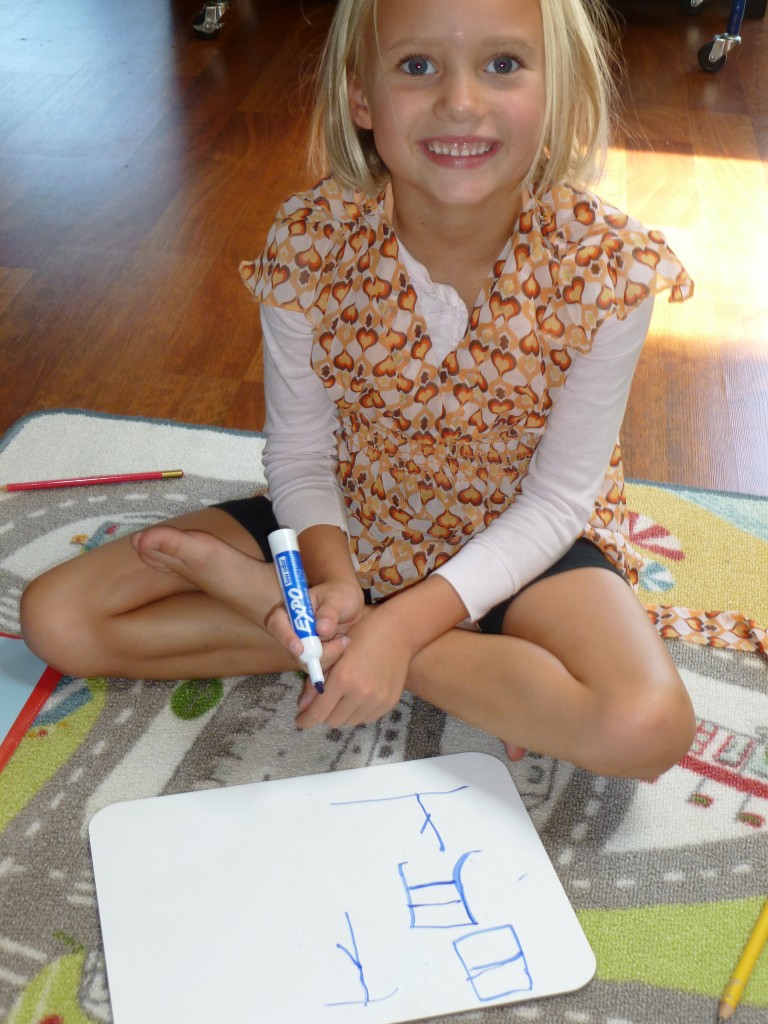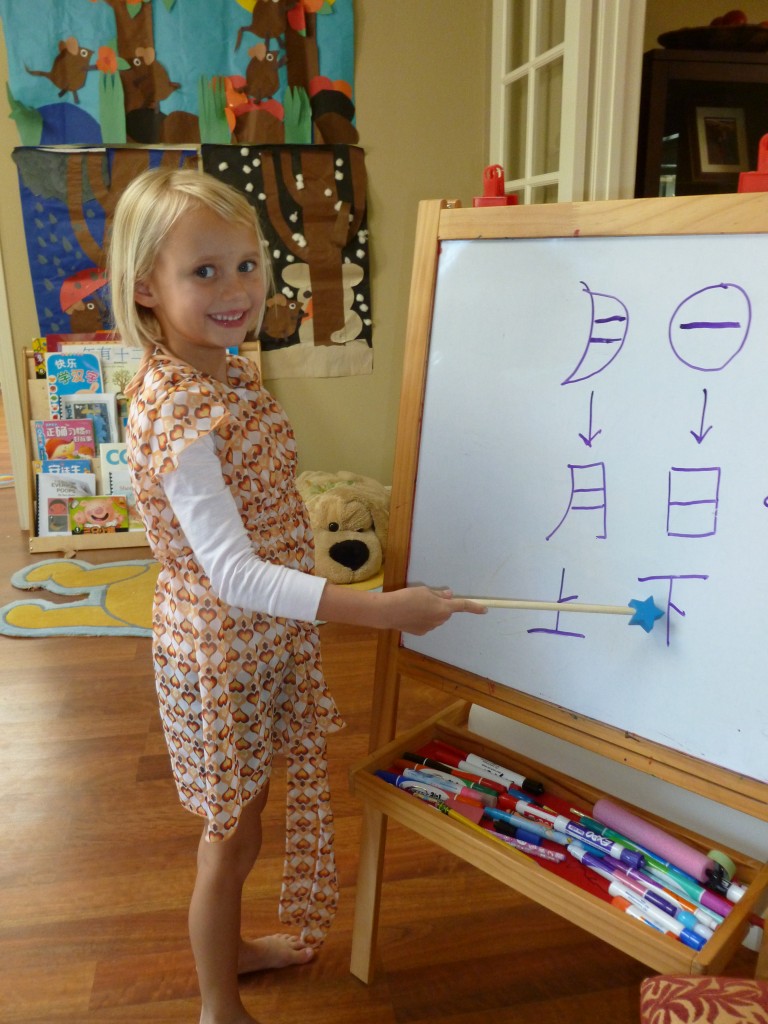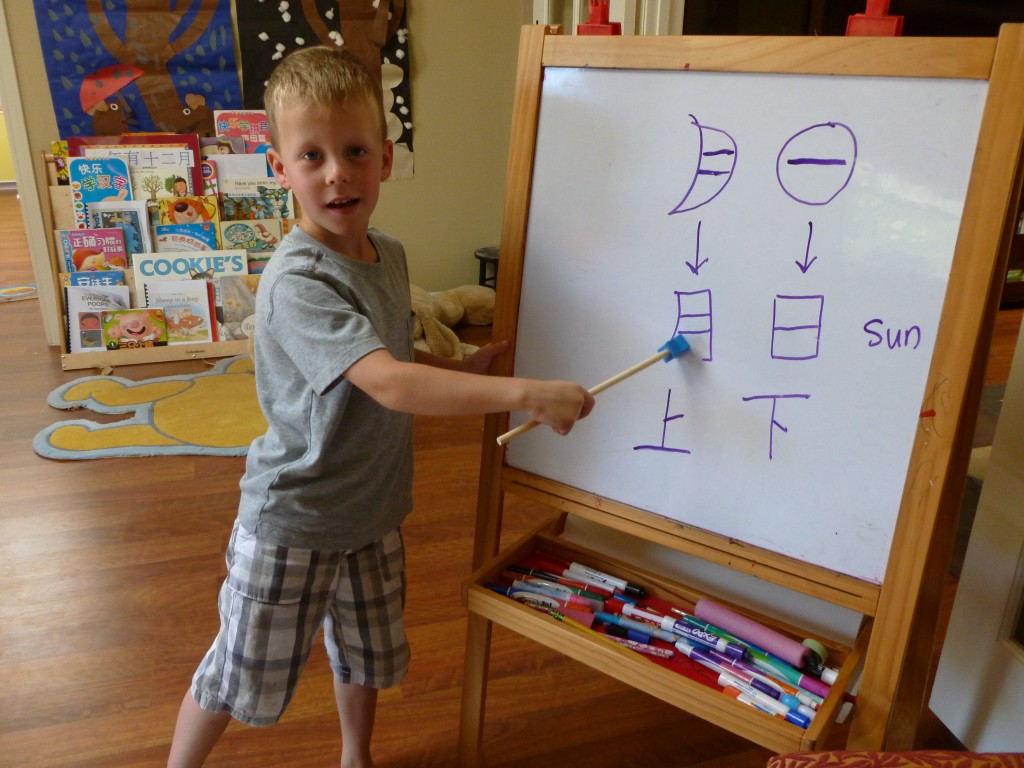 We learn to paint blue jay on canvas!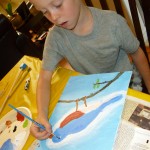 Don't you think we did great with painting?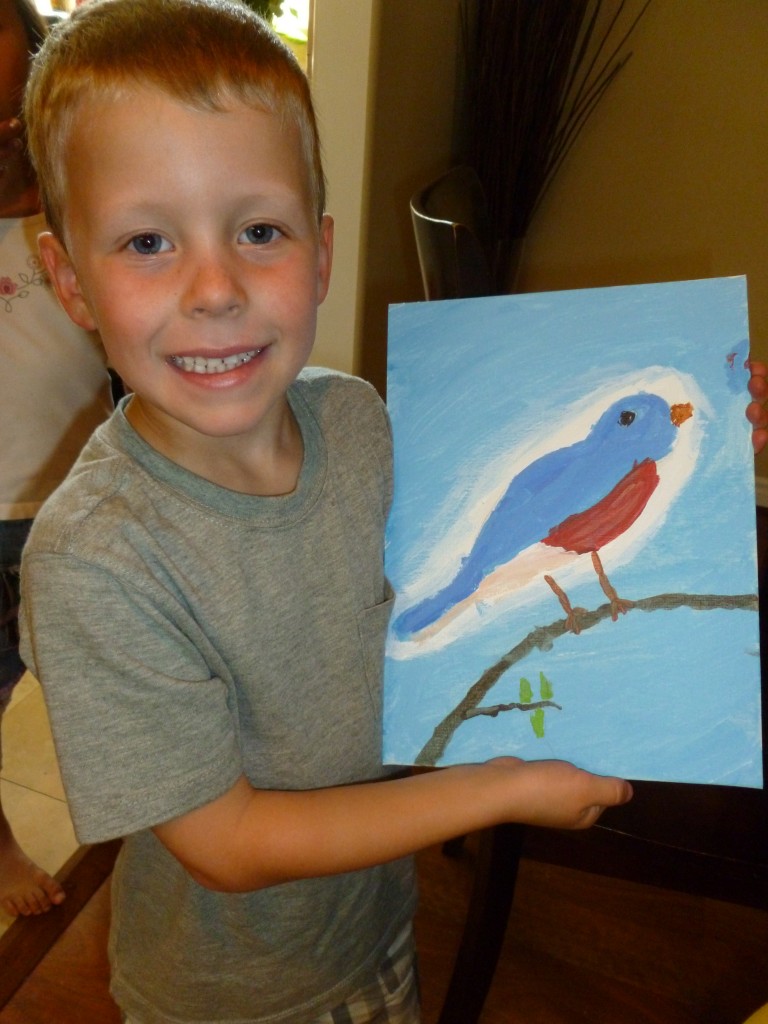 Now we head over to the park for a Chinese word egg hunt!
 
 
 
Once we find the eggs, we read the Chinese words inside!
 
 
 We learn to draw coy fish and paint with watercolor.

Don't you think our coy ponds look real?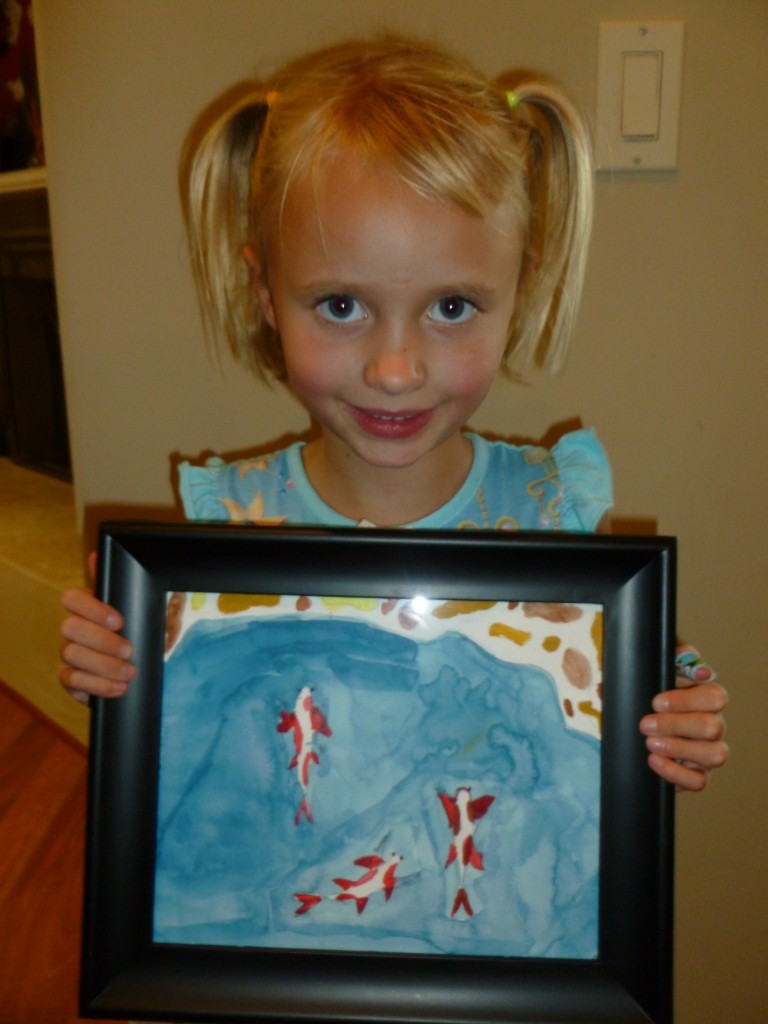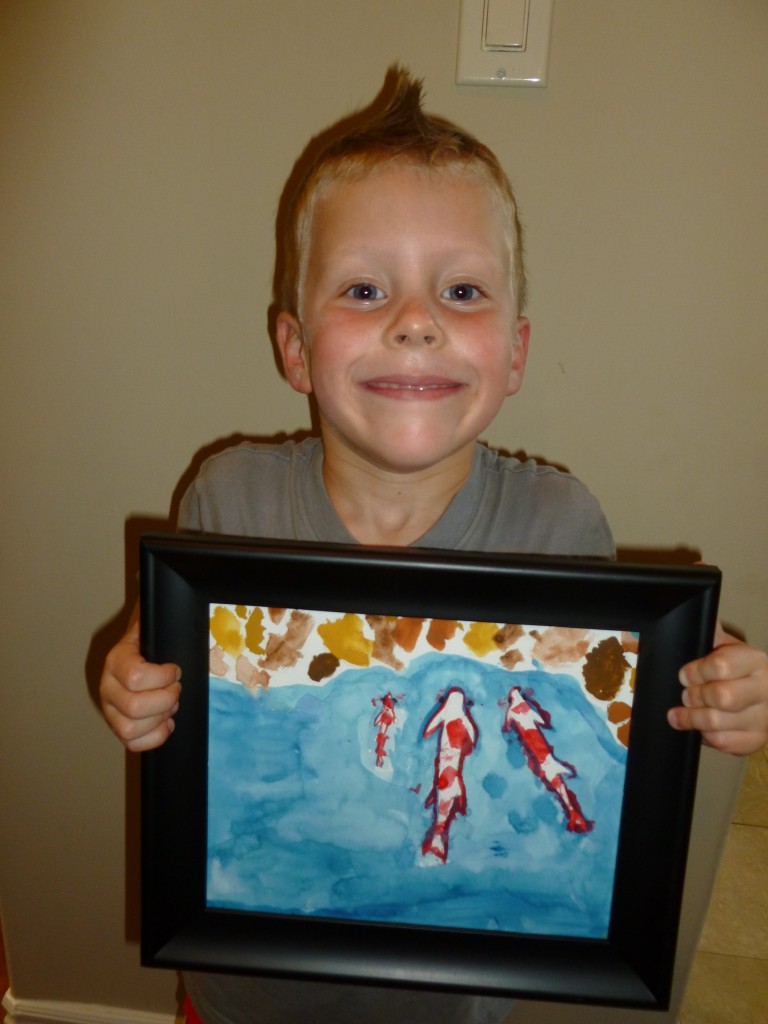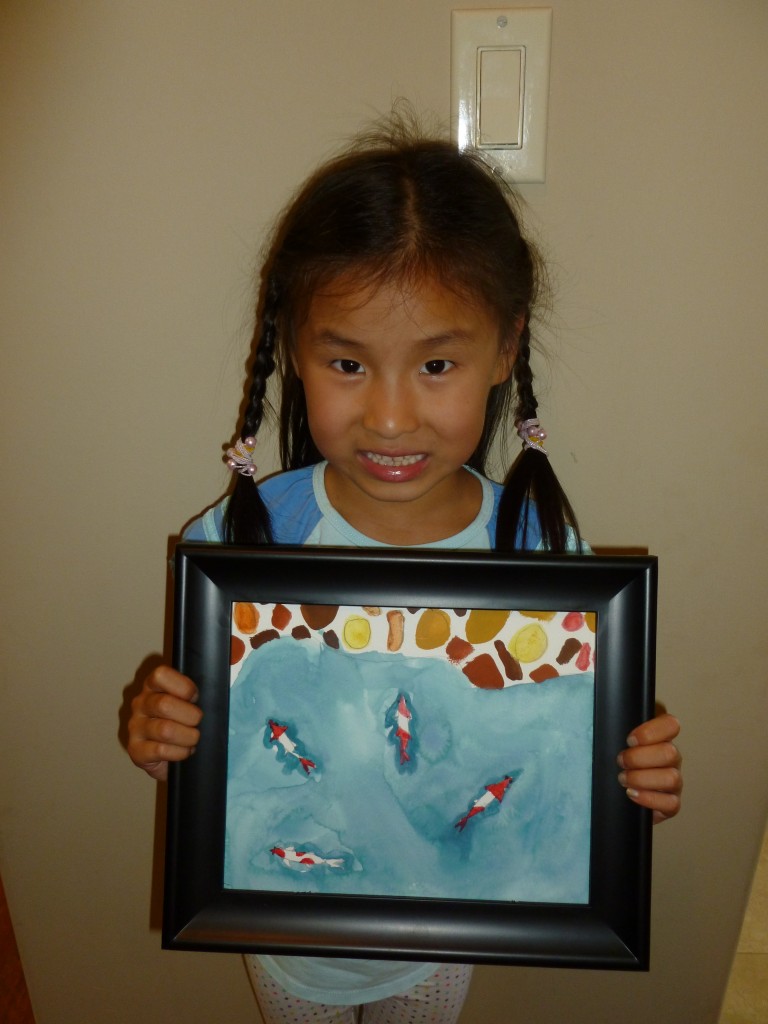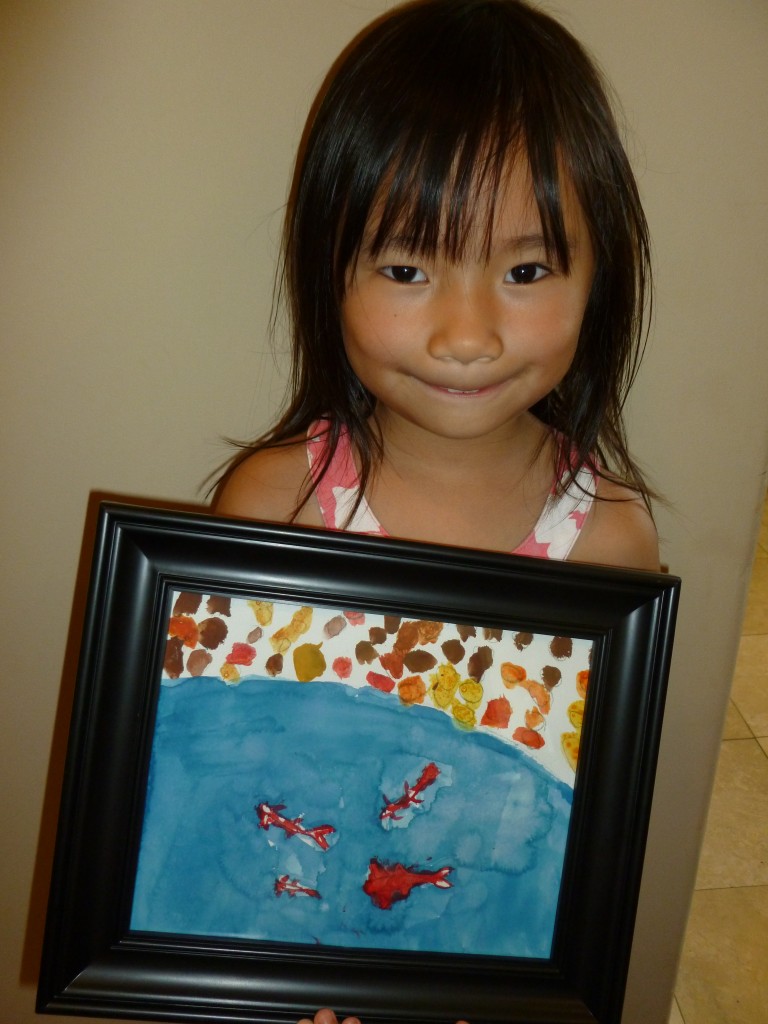 After we painted the coy fish, let's head over to the pond and observe the wild life.

 
We work on cooperation!
Field trip to Under the Sea!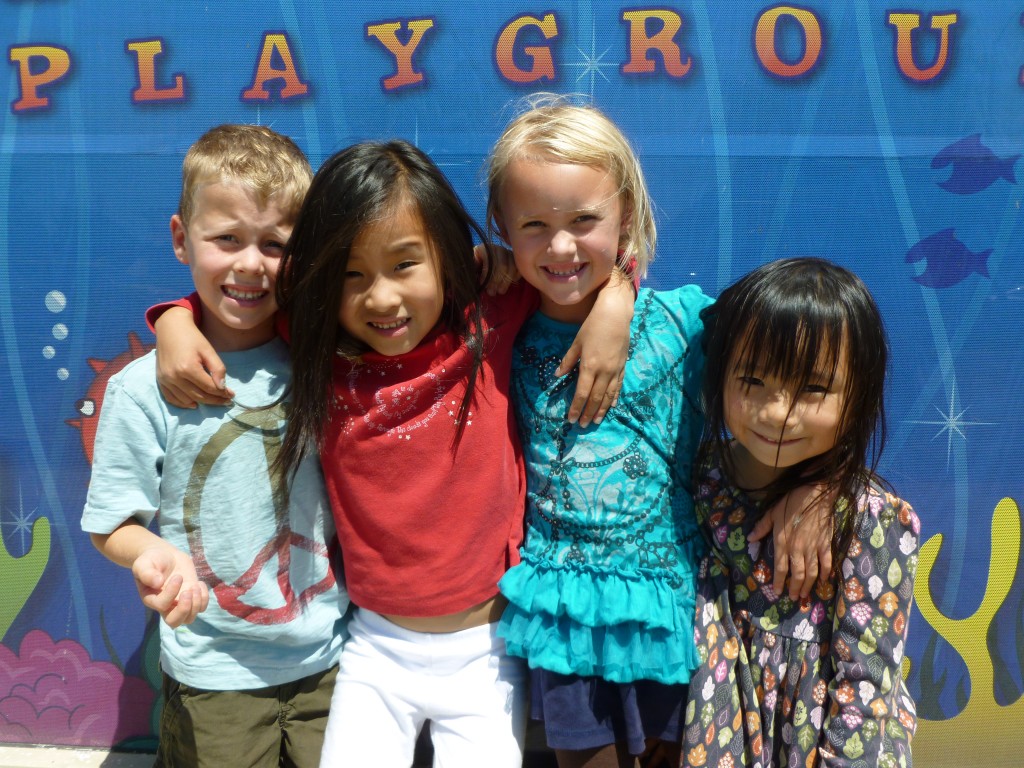 Panda bears live in China.  We learn to draw and paint pandas!
 Wow!  Our panda bears are eating bamboo!


 
Before we go on our treasure hunt, pirates eat some dim sum for energy!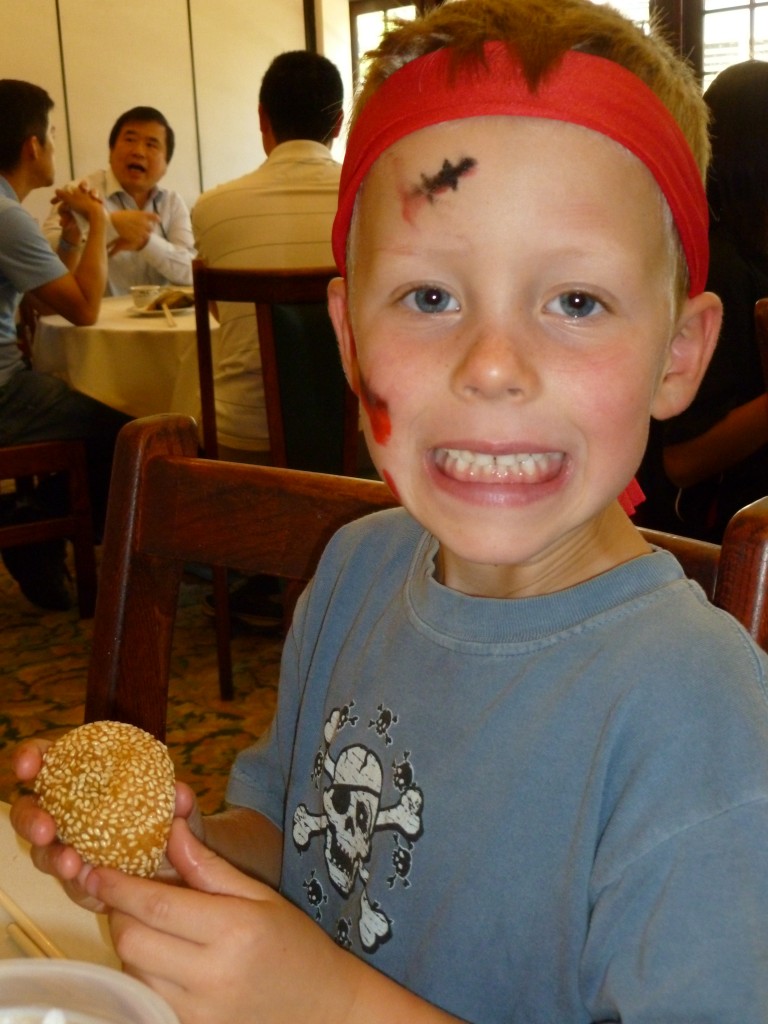 We see coy fish in the pond just like the ones we painted this week!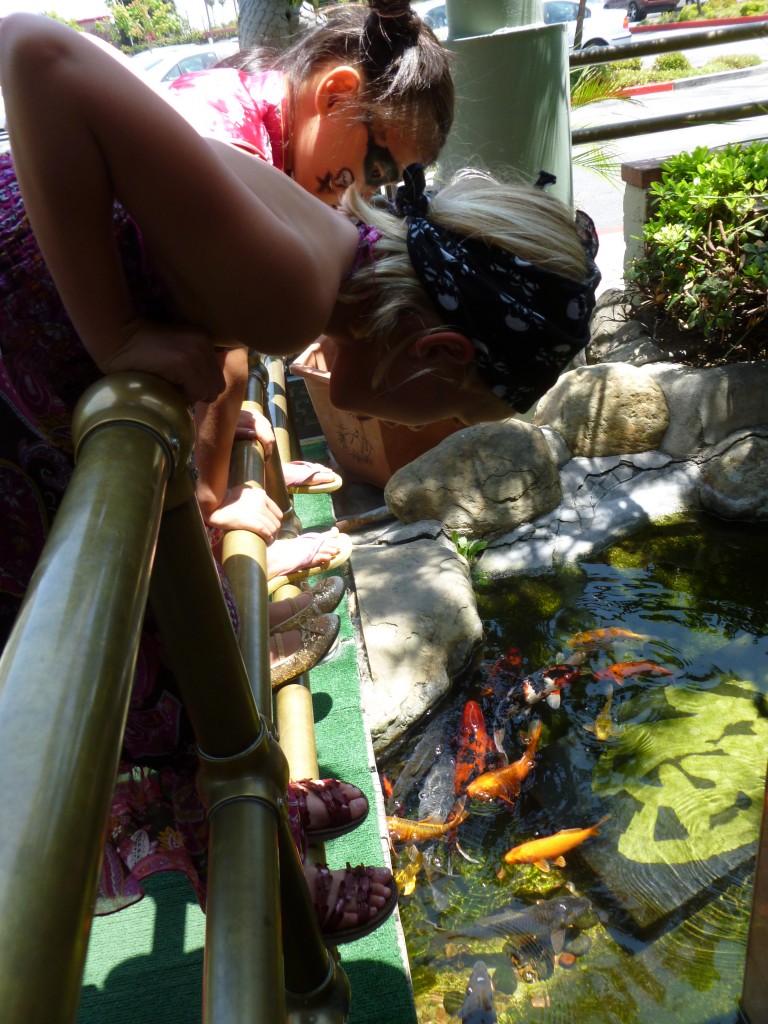 Now let's go on a pirate hunt!  Where is that treasure?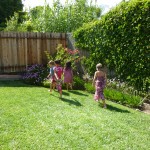 On the last day of camp, we make a photo collage placemat to remember each other!
We use mixed mediums such as soft pastel, oil pastel, and color pencils to create the placemat.