小猫钓鱼

Watch my students perform the play that I adapted from the famous Chinese story, 小猫钓鱼. My students performed this play on day 5 of Chinese and Art Summer Camp. Click on the pictures below to download the entire illustrated play script in both Chinese and pinyin from my Teachers Pay Teachers store.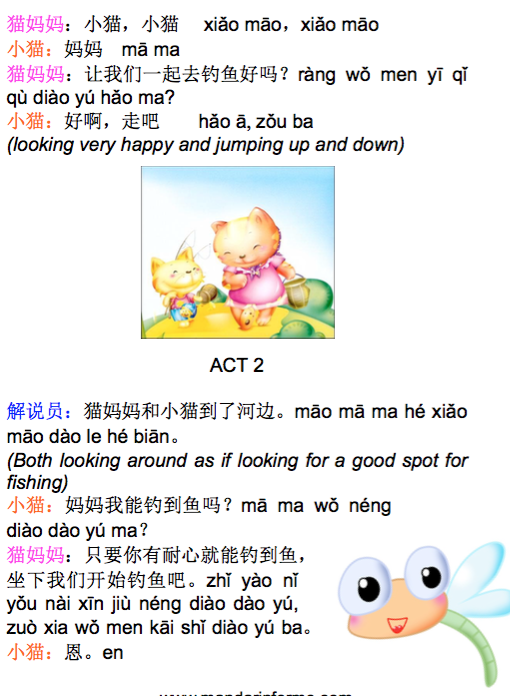 Watch the 1951 black and white version of the story below.
Watch the modern version of the story below.
小猫钓鱼 Vocabulary
Practice the vocabulary below by choosing different activities.