During our food unit, my Chinese students learned to express our likes and dislikes for food in Mandarin with various activities like games, skits and writing original songs.  Here is a short video of an original song written by a student.
We also learned to cook Chicken Chow Mein 鸡丁炒面.  Before we started cooking, we learned important cooking vocabulary in Mandarin.  After we cooked the food, each student made a little book in Chinese with step by step instructions on cooking this dish.

Students were involved in every aspect of cooking.  Look how hard they are working!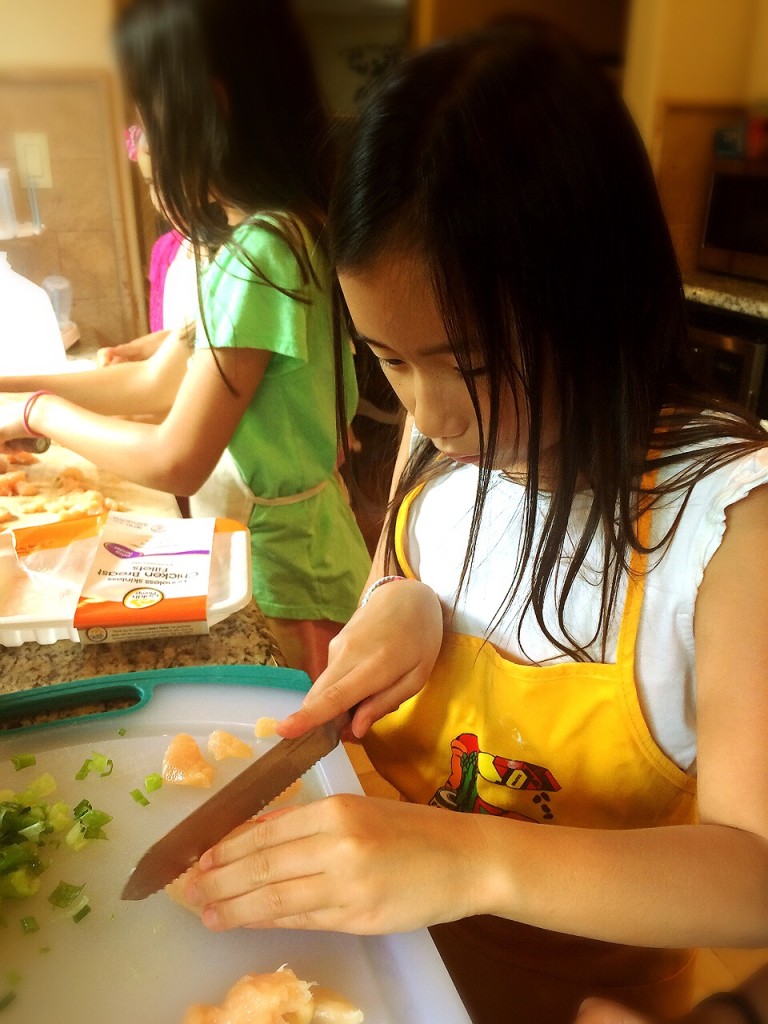 This is what the noodles looked like before and after!  Yummy!